YOUNG OTHELLO AND THE WHITE SWAN
This new play by Onyeka follows the early years of Shakespeare's enigmatic character Othello. Follow us on Twitter to get updates on the play and be in with the chance to win copies of Young Othello and tickets to an exclusive read-through of the play.
#YoungOthello
SHAKESPEARE400 - RE-IMAGINING RENAISSANCE THEATRE
During 2016 we will be hosting a range of activities as part of the Shakespeare400 celebrations to commemorate the life and work of William Shakespeare. The inclusion of African people in Shakespeare's plays and sonnets, and the work of other writers of the time, supports a growing body of research into the presence of African people in Tudor England
AFRICANS IN RENAISSANCE THEATRE
Join the historian Onyeka to investigate the African characters in Shakespeare's work and the significance to our understanding of race in Tudor England. Dates for lectures and workshops to be released soon.
Onyeka takes part in the
'Is Othello a Racist Play?' Debate
at the RSC
"A truly fascinating piece that brings myth and history together to challenge our understanding of the stories Shakespeare tells about us"
Professor Tony Howard, University of Warwick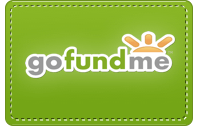 BRING 'YOUNG OTHELLO' TO LIFE
We need your help in bringing Young Othello to life. We have launched a GoFundMe campaign to support a read-through of Young Othello that we will host later this year.

The funds raised will be used on actors, rehearsal spaces and marketing. Our aim is for this play and research to be more accessible to BAME students, teachers and actors, as well as the general public.

To support the launch of Young Othello please visit our GoFundMe page
As we prepare for our first private read-through of Young Othello, we take a look at some of the Black British writers, choreographers, directors and other creatives who work behind the scenes and have been instrumental in British theatre.
'THERE IS MUCH YOU HAVE FORGOTTEN.
THERE IS MUCH YOU DO NOT UNDERSTAND'